MANUFACTURER OF
non-standard pallets Phytosanitary pallets Reinforced pallets wooden crates Wooden and board boxes pallet collars Kiln dried (fumigated) lumber roof truss
We have been gaining experience in woodworking for over 30 years. We are constantly improving the production processes and modernizing the machine park. Thanks to our passion and experience, our products are solid and accurate.
ZAKŁAD PRZETWÓRSTWA DRZEWNEGO DREW-BIK
Let's go to know
each other!
"DREW-BIK" was established in 1990. The company is one of the largest pallet producers in the region and is constantly expanding its offer. The unit focuses on the execution of orders for business entities characterized by various industries. These include the pharmaceutical, medical, construction, food, metal, automotive, household appliances and welding industries.
The company's strategic goal is comprehensive service for business customers. The company fulfills orders for a given product with unusual dimensions. We provide transport on request.
Currently, the company's offer includes the production of industrial pallets in accordance with the order, the production of wooden crates, wooden and board crates, pallet collars, the production of roof trusses, edged and unedged lumber.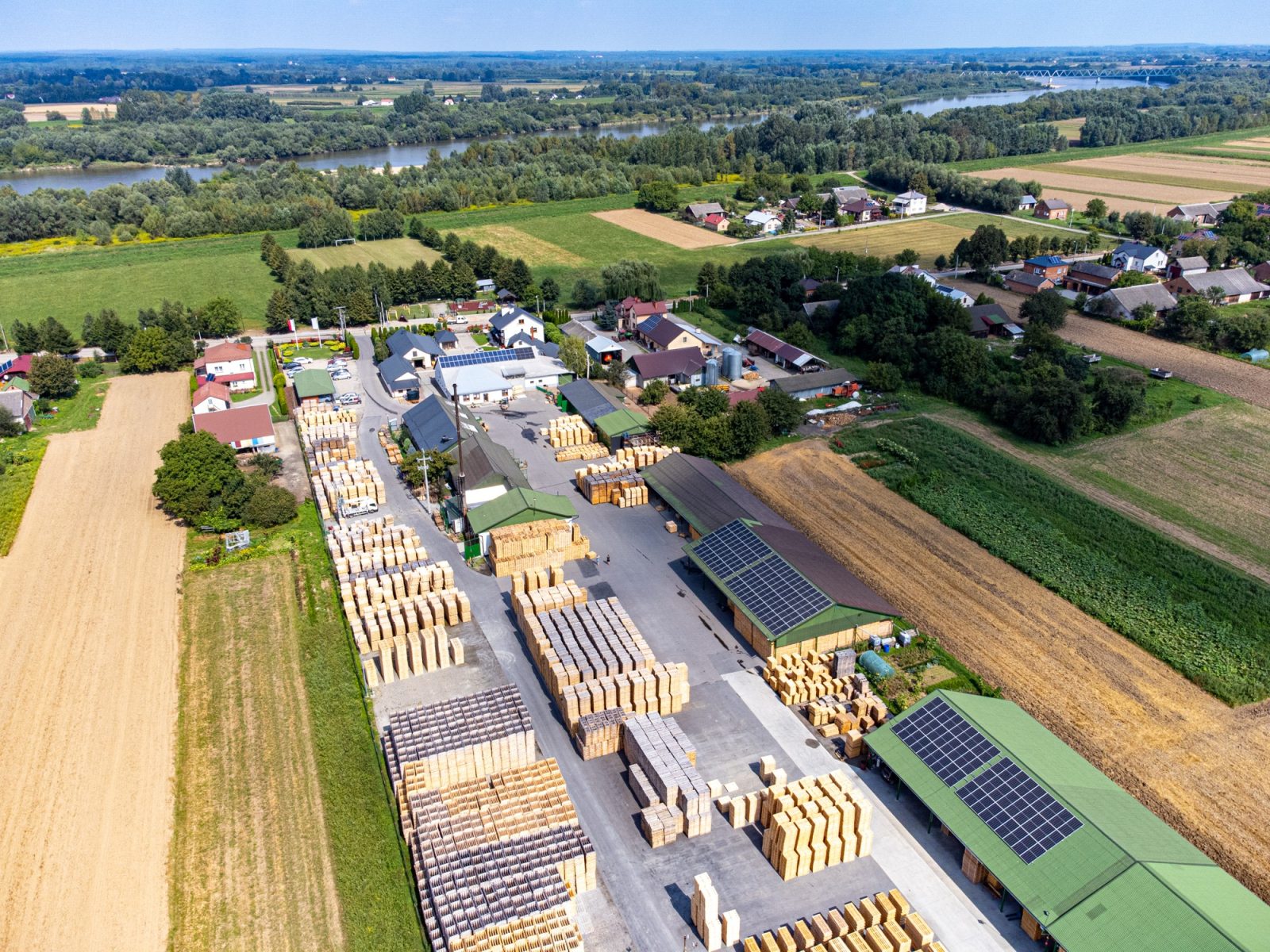 ZAKŁAD PRZETWÓRSTWA DRZEWNEGO DREW-BIK
INDUSTRIAL PALLETS
The basic product offered are industrial pallets with dimensions of 1200×1000 and 1200×800. They are mainly intended for storing goods as well as for transporting them.
SPECIAL REINFORCED PALLETS
As a result of the purchase of a new production line, we offer you new types of pallets with dimensions of 1200×800 and 1200×1000. This is the so-called special reinforced pallet.
UNUSUAL PALLETS
The size and appearance are designed according to the individual needs of the recipient. A pallet with non-standard dimensions will be used when we need a stable base that will be adapted to a specific product.
WOODEN BOXES
The sides and lid of the box are made of planed boards or in a wooden-board version. Wooden base with the possibility of loading from each side with a forklift.
PALLET COLLARS
We offer high-quality pallet collars for various types of pallets. These extensions are a very good solution to protect the goods during their packaging, transport or storage.
EDGED AND UNEDGED LUMBER
The offer includes e.g. scantlings, boards, slats, battens. Orders are made to the customer's special order.
ROOF TRUSS
The roof truss is made to order, taking into account the customer's comments. Pine or spruce wood is most often used for its production.
ZAKŁAD PRZETWÓRSTWA DRZEWNEGO DREW-BIK
Individual
production plans
DREW-BIK offers services in the field of design and production of special-purpose pallets, including large-size pallets, platforms and wooden platforms for transporting machines or household appliances, as well as pallets that meet special conditions in terms of structural strength, load securing systems and any other details of execution individual components of the palette. Contact us and check what we can do for you.
number of orders completed during the year
number of pallets produced per year
number of crates produced per year
m3 (cubic meter) of kiln dried wood

USŁUGI STOLARSKIE
"DREW-BIK" Janusz Bik
Rożniaty 87
39-340 Padew Narodowa
NIP: 8671036294
Copyright © 2023 DREW-BIK. Wszelkie prawa zastrzeżone